Janakpur Sightseeing by Helicopter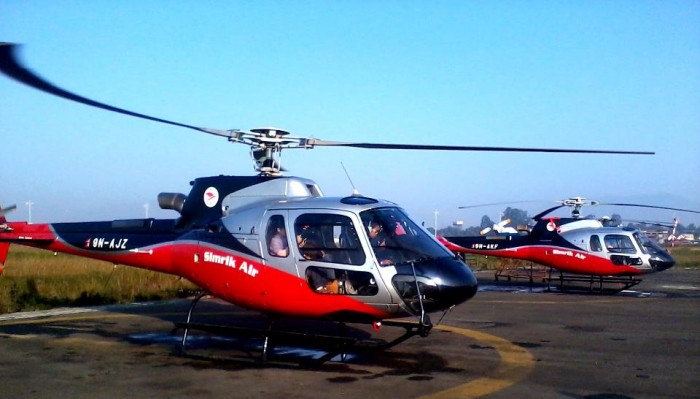 Janakpur Dham Sightseeing : Named after legendary king Janak, Janakpur is historical and religious place of Nepal which is located about 123 km south east of Kathmandu and 20 km from the Indian border. Ram Janaki temple is one of the most famous temple of Janakpur devoted to Lord Rama and Goddess Janaki (famous god and goddess of hindu religion). This holy and historical sites attracts thousand of pilgrimage from Nepal, India and other countries willing to visit the Ram janaki Temple.
Ram Navami is the birthday of Ram which is why Great festival is organised at Ram Janaki temple during the period of Ramnavami, which falls generally around end of march and beginning of april. And simultaneously wedding anniversary of Ram and Sita falls in month of November.
Janakpur stands as the most cleanest and heavenly place among terai region as It has developed as a great pilgrimage site for hindus. The most sacred sites of Janakpur are the Janaki Mandir (dedicated to the Goddess Janaki), The Ram-Sita Viwaha (marriage) mandir,built over the spot where Ram and sita had enjoyed their marriage ceremony, Ram mandir (dedicated to to Lord Ram) and Holy pond Dhanush sagar. Besides Religious importance, Janakpur is also famous for Mithila Art and Craft which are renowned worldwide.
Janakpur Sightseeing by Helicopter: People who don't have sufficient time to go by Car or by Domestic flight such travelers can visit Janakpur with helicopter. Our Helicopter will take you from Kathmandu International Airport to Janakpur within half hour and it will land at Janakpur. It gives you plenty time to visit Ram Janaki Temple, Vibhava Mandap etc, then helicopter will back to you Kathmandu International Airport.
Note ; "If you are interested to go by Vehicle or by Regular Flight, Please write us we have best package & services "